Jessica & Reesha Oakley - Versailles, KY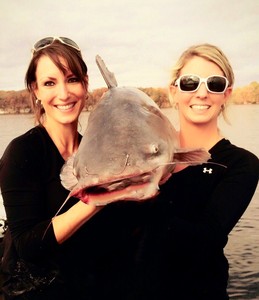 We have always enjoyed being outdoors. As siblings, we have grown to work together to improve our skills in an outdoorsman's world. With that, our passion and respect for the outdoors has grown. at an early age, our grandmother taught us how to catch big cats. She would first take us bluegill fishing, then taught us how to cut bait to get bigger fish. We have been enthralled with fishing since before we were able to bait our own hooks. As we grew, we continued with what we were taught. It's something we believe should be shared to the younger generations. We want to be a positive influence on someone else. We have fished and hunted since a very young age, and always loved it. Fishing was always a favorite. We fish for anything. We do it because it's something we love.
Current SeaArk Boat: ProCat 200
Sponsored by: Jeff Jones Marine
To learn more visit: www.gtofishing.com
Ryan Casey - Imperial, MO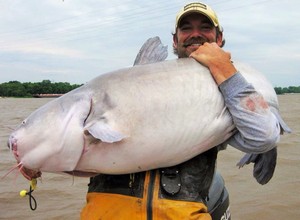 Ryan is the owner/operator of Show Me Catfishing trophy guide service. He has been guiding for trophy blue cats in waters that produce world records for almost a decade. Show Me Catfishing has been featured on various outdoor tv shows and publications. Ryan has always had a passion for fishing and now enjoys watching others catch the biggest fish of their lives.
Current SeaArk Boat: ProCat 240
Sponsored By: Cook's Boats and Motors
To learn more: Show Me Catfishing
Justin Cook - New Franklin, MO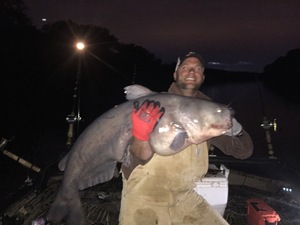 I really enjoy fishing for catfish. Tournaments have given me a chance to fish new water, test my skills and honestly, there's the thrill of winning. I've put a lot of time and effort into learning what I know today. Now that I have kids and a family I've slowed down, but it is worth it. I really enjoy spending time with them on the water and off.
Current SeaArk Boat: ProCat 240
Sponsored By: Cook's Boats and Motor