Ryan Casey - Imperial, MO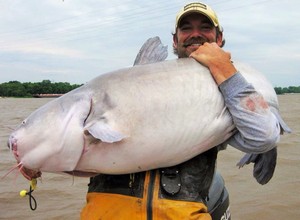 Ryan is the owner/operator of Show Me Catfishing trophy guide service. He has been guiding for trophy blue cats in waters that produce world records for almost a decade. Show Me Catfishing has been featured on various outdoor tv shows and publications. Ryan has always had a passion for fishing and now enjoys watching others catch the biggest fish of their lives.
Current SeaArk Boat: ProCat 240
Sponsored By: Cook's Boats and Motors
To learn more: Show Me Catfishing
Justin Cook - New Franklin, MO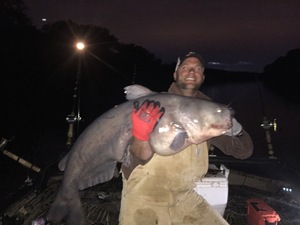 I really enjoy fishing for catfish. Tournaments have given me a chance to fish new water, test my skills and honestly, there's the thrill of winning. I've put a lot of time and effort into learning what I know today. Now that I have kids and a family I've slowed down, but it is worth it. I really enjoy spending time with them on the water and off.
Current SeaArk Boat: ProCat 240
Sponsored By: Cook's Boats and Motor
Captain Scott Manning, MBA - Knoxville, TN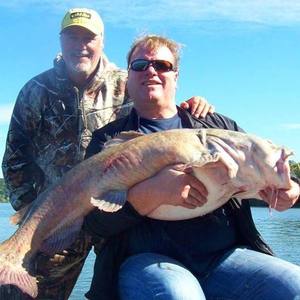 The jolting sound of a bait-clicker or the crushing strike that comes on a fast-retrieved swimbait, fishing rewards the senses in so many ways. Whether you choose to fish for catfish or stripers, at every turn, Tennessee River Monsters Guide Service embraces your passion for trophy fish and SeaArk boats provide the ultimate front stage pass. As a proud US Army Veteran, Outdoor Writer and Professional Guide; my preparation and dedication to providing our clients an unforgettable adventure is evident the moment you step on our boat. It is an honor to represent SeaArk Boats, Barnes Marine and the many other outstanding sponsors who provide us a solid foundation for the ultimate fishing platform. Traveling across the Southeast truly puts our equipment to the test. My SeaArk boat performs flawlessly and makes for a comfortable day for our clients. The SeaArk VCat is built to handle the harshest conditions and it's superior quality make it a boat that is truly built for a lifetime. When considering your next boat purchase, visit Barnes Marine in Counce, Tennessee. For over 17 years, they have been providing all of Tennessee with superior boats, parts, accessories, services and have some ofthe most knowledgeable sales staff.
Current Boat: VCat 200
Sponsored by: Barnes Marine
To learn more click: Tennesse River Monsters